Don't (necessarily) let life changes affect the friendship.
It amazes me how many friendships have ended after a friend got married (and the other was single), or had a baby (and the other was still childless), etc.
For me, it has mostly happened when someone moved on to the next life stage up from me and (apparently), no longer found me or my life interesting. It could also happen the other way where maybe someone wouldn't be interested in being friends with me after I moved to the next life stage from them (thankfully this hasn't happened to me yet).
Sometimes this is just the natural flow of things – people go in different directions, life drifts you apart . . . and sometimes that's just the way it is, and it's okay. If you were brought together in a friendship because you were in a similar situation (same work, school, etc.), and then you no longer have that in common, those friendships probably will fade – and it's okay, because they were there in the season that you needed each other.
But what I'm talking about is friends that are more than that – friendships that weren't just based on situation. There are some friends that you connect with because they are just a lot like you, you have a camaraderie that isn't only related to you being in the same class together. And I think it's a pity to let those friendships end because of life changes.
I think if you really care about keeping a certain friendship you do not have to let this happen. You can't control whether the other person is going to let life changes affect the friendship (and sometimes there really is nothing you can do about it). But you can control your own attitude on it.
If your friend gets married or has a baby, don't all of a sudden decide you can't relate to her or she can't relate to you anymore. Be there and be happy for her. Your turn will come.
When you get married, don't drop all your single friends and find new married ones. When you have a baby, don't drop all your childless friends because they aren't in the same life situation as you anymore. If you do that, you will miss out on the joy and excitement that comes when your old friends do finally get married/have babies!
Sure, the friendship will be different for a little while after one person goes through a big life change like this. But I think with the friends that really matter, that's when you find a new "normal", and you make that work for you. People don't stay the same – they grow and change, and friendships are going to grow and change too. And it's not necessarily a bad thing – the friendship shouldn't have to die. The good ones will just adapt.
via*
I don't think it's necessarily a good thing if all of a person's friends are in the exact same life situation as they are. Either they have incredible luck and all of their friends moved on to the next life stage at the exact same time, or they might be missing out on or might have lost some potentially great friendships with girls who aren't in their exact same situation. And I think that's kind of sad.
What do you think? Have you had friendship end because of life changes? Were you okay with that, or were there some you would have liked to keep?
---------------------------------------------------------------------




Highlight and press CTRL-C to copy.


Write a post on Friendship and link-up below! Read here for more details on the link-up and ideas.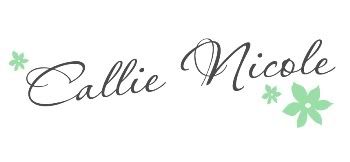 Other posts (of mine) in this series:
Starting A Friendship

Making Conversation

Maintenance Of Friendship


*I found this image on Pinterest, but it was not linked to the original source. If anyone ever comes across this post and knows where this image originally came from, can you let me know so I can give proper credit? Thanks!