Do try to go when you are invited to a party.
When I was younger, we listened to Adventures In Odyssey (a radio drama for kids that Focus on the Family produces), and I can never forget this one episode where a somewhat obnoxious kid, Glenn, invites everyone in the school to his birthday party.
And no one comes.
I also vividly remember an episode of Smallville (I didn't even really watch the show, but I remember this), where it shows the villain as a boy. There were presents and cakes and treats everywhere, balloons and streamers and party hats. Then it showed this adolescent boy, sitting alone and looking at all the untouched party paraphernalia. And he was crying. Because no one came. His dad came and talked with him about it, but you could see the hurt had cut deep.
Both of those stories make me want to cry to this day. Obviously these stories weren't real occurrences, but every story has a hint of truth to it, and I know this kind of thing has probably happened to others. My heart is so sensitive to the thought of someone being hurt like that; I hate the thought of someone enduring that kind of rejection.
Maybe it's because there were a few times when I had a party and not many people came. Maybe it's because ever since I saw that show, and that boy with tears in his eyes (even if it was just an actor), I can't bear the thought of that ever being my son going through something like that.
When I think about these stories, I can't help but think that if just one person would come, it would make all the difference in the world.
And I hate the thought of anyone possibly going through such pain when I could prevent it by simply showing up.
If you are invited to a party, go. Unless there is some other event that makes it impossible for you to make it, go. Even if you don't know the person that well. They invited you because they liked you enough to want you to be there.
Just go. Because what if you are the only person that will? You could be that person who makes a world of difference for someone.
And that's pretty special.
--------------------------------------------------------------------
Link-up your friendship-related posts below! And keep in mind that we only have a couple weeks left of the link-up, so if you have been thinking about participating, now's the time.
See this post for more details and ideas
.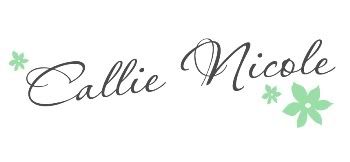 Other posts (of mine) in this series:
Starting A Friendship

Making Conversation

Maintenance Of Friendship

Life Changes And Friends