Does anyone else have a hard time getting back to the rhythm of life after New Year's? This week feels like the first "normal" week since before Christmas - and it's not even actually normal since we had a long weekend for Martin Luther King Jr. Day. I'm declaring today an honorary Tuesday, so this
old-fashioned
post is a day late (but not really, because it's an honorary Tuesday).
A Winter Walk
I am happy to report that our
sickness last week
was fairly short-lived. I had about a day and a half of feeling miserable, and then I felt almost totally better the next day. A couple days after we had all seemed to recover from our cold I was definitely feeling the cabin fever though. So I decided we'd take a winter walk! I see no reason why we can't still enjoy the outdoors in the winter (we just have to bundle up first). I drove us all to a stream, and the kids had a grand ole time poking through the ice with sticks. It was a short walk, but it was lovely. I think we might do it again this week.
First Friendship Hurt
Today I sat down to type this with my bowl of mini wheats, Gwen sitting in the chair next to me. Then I heard "Bobby* doesn't talk to me anymore." I looked up, and she was looking at me with big, sad brown eyes. She just looked at me, because I'm the mom and it's my job now to explain these things and make them better. And my heart broke a little, and I didn't know what to say to my sweet little four-year-old with her first friendship hurt.
I remember the first time it occurred to me that my children were going to be hurt by their friends. When Wyatt was about two years old, he made a little friend in his nursery class at church. Every time I sent him in, his friend would grab his arm and include him in whatever the kids were playing. I stood outside the nursery window and watched this once, and I just remember feeling that squeeze in my heart. I was so happy he had a little friend, but I was also strangely scared. What if his friend dumped him eventually? What if the friend decided he liked playing with someone else more and Wyatt felt left out?
I've had my share of friendship hurts, but it's even harder for me to think about my kids being hurt. I know it's the nature of the beast, so to speak. You can't really venture out and make the good friends without also taking the potential for hurt that comes with it, but knowing that doesn't make it easier to watch your children as they take steps into the friendship minefield. It's only a matter of time. I just pray that they'll find friends who are good enough to make the risks worth it.
I looked at Gwen, grasping for words. I mumbled something about little boys going through a stage where they only want to play with the other boys, and said "I'm sorry, honey." It seemed to be good enough. Now she's bouncing around Clarice's high chair and laughing, friendship woes forgotten.
I'm the one still sitting here thinking about it.
Hair Color and Cut
Moving on to something more superficial, this week is not only inauguration week (for which I've planned a whole
little President unit study
for our homeschool), but it's also haircut week! For me, and for the boys (because I need to break out the razor and give them a haircut this week). I still can't bear to cut Gwen's hair.
On Saturday I'm getting my hair cut and colored. This is what it looks like now:
I think it looks fine now, but I'm overdue for a trim. The shape is getting a little wonky, and I wouldn't mind an inch or so taken off (not too much because I want to grow it out a little for the summer, but we'll see). The part I'm having a hard time with is the color. I'll probably just get my usual blonde and red highlights, but part of me wonders if I should try something new.
What is "in" these days? I rarely color or highlight my hair, and I am definitely not up to date on current hair trends. I kind of do my own thing, at least thus far, but I am going to ask my hairstylist/friend if she has any ideas. I kind of like
these
(ignore the purple and blue ideas, those are for if/when I get up the nerve someday - which is not today).
Brunette Friends, do you color or highlight your hair? What's your favorite look? Should I try something new or stick with the old stand-by?
I'll post an updated picture next week!
What I'm Drinking:
Celestial Seasonings Coconut Thai Chai
. Think of a more summery spin on chai tea. It's good!
Old School Blogger Shoutout:
Felicia at Behind The Yellow Door
- My dear friend Felicia has jumped on the old-fashioned blogging bandwagon! She wrote a post about
her New Year's Goals
, and I think I need to steal her book goal for myself (too many books, you know).
Bekah at Shafferland
- Bekah is a newer blog friend, and I have really been enjoying getting to know her better through her blog!
*Bobby is not the real name. But it seems like a great fake little boy name, right?
Do you remember the very first friend you made? Are you still friends with that person? I am curious because I made my first friend in first grade, because we found out we were reading the same books (which I'm sure surprises none of you who read this blog regularly). Unfortunately the friendship didn't last beyond the beginning of third grade, but that's another story for another day.
Seeing my own kids making friends now has made me think harder about what kinds of things I want to teach them about being a good friend. What makes a good friend? What can you do to help your kids treat their little friends well?
I'd love to hear your answers to these questions. Personally, Proverbs is like a handbook for friendship to me - there are so many principles there for all kinds of relationships, including friendship. I wrote a post that is up over at Tommy Nelson featuring
some of my favorite Scriptural principles for friendship
- and how to teach those to our children from a young age!
Check it out, and please let me know what you try to teach your kids about friendship in the comments below! I'd love to hear!
I'm sitting down with a bowl of salad and scrolling through my Facebook feed. I have carefully curated my feed to make sure that I will only see updates that I want to see - updates on what my good friends are doing, pictures of their cute kids, interesting articles. I have blocked all complain-y posts and I'm not friends with anyone who annoys me, so it's about as harmless as a Facebook feed can get.
But as I scroll, there is a small knot in my stomach that twists a little.
Oh, she got to go to Hawaii? How fun is that? Why can't we afford Hawaii?
Oh my goodness, look at her adorable baby. Perfectly styled, no less. I need to buy new outfits and take new pictures of the kids.
Oh, the newlyweds are on another date night. I think they've had about five date nights since Derek and I went out last. Was that three or four months ago?
Suddenly I am feeling a little jealous and much less content with my life.
And you know what, I can't even blame my Facebook feed - it's carefully curated, remember? I want to see this stuff. No, the problem isn't with social media or anything else. It's with me.
I have a comparison problem.
I know I am not the only one who struggles with comparison - this is a hot topic. But no matter how many articles I read on the subject, no matter how much I am reminded that I have it pretty darn good too, it is still hard not to let that knot twist me into a discontented mess.
(Note: I received a copy of this book for free in exchange for a review.)

I was excited when I saw a book available for review called "I'm Happy For You . . . Sort Of . . . Not Really" by Kay Willis Wyma. Don't you love that title? I'm not going to lie, I have secretly had those feelings in that exact order. Many times.
This book was so helpful to me in this struggle with comparison. As I was reading through it I was more aware of comparison than I normally am, and I realized just how much it affects my day-to-day happiness. When I am so focused one what everyone else is doing, it's harder to be happy for the things I have, and this book brought sharply into focus for me.
The chapters addressed different areas of comparison and reasons why this is such a struggle in our modern culture. One thing that stood out to me in this book is that comparing to others is the way we can be sucked into the sin of coveting. Whenever we desire something that someone else has (often through comparing what we have to what they have and coming up wanting), we are coveting. Comparison doesn't just "steal our joy", it is also a gateway into sin.
I love the solution this book offers to the comparison problem - to say "I'm happy for you" and mean it. Without a hint of sarcasm. It's not easy to do, but the book made me realize that being happy for someone isn't just something I feel, it is something I actively choose to do.
It's hard to pick a favorite chapter because the whole book was so good, but I really appreciated the chapter on the need to belong. This chapter was a good wake-up call to me that people want to feel known. It should have been obvious to me, because I know that I want others to notice and encourage me - so of course other people want the same. I felt challenged to look at those around me with fresh eyes, notice what makes them unique, and maybe even tell them. I want to be the person who can make someone else feel noticed and special.
Since I started reading this book I have been trying to truly be happy for those around me. So when I scroll through my Facebook feed, my goal is to turn off the train of thought that will lead me to be jealous of my friends, and instead smile to myself at their blessings.
And the one thing that has helped me most in overcoming the comparison game?
I like the status update and comment with something encouraging.
It is really hard not to be happy for someone when you focus on crafting a non-sarcastic, truly happy comment. It's the perfect solution because it encourages them, and I feel my own heart changing in the process. It's a chance to slow down and remember that I do really care about this person, and I am really happy for them, regardless of my own situation. It takes my eyes off me, and puts it onto others - and maybe even directs my mind to God as I shoot up a "thanks for blessing my friend" prayer.
So the next time you find yourself feeling a little jealous as you scroll through your social media feed? Type out a nice comment and mean it. I know it's made Facebook a lot more fun for me!
Do you struggle with comparison and jealousy on social media? What do you do to overcome it?
Note: I received a copy of "I'm Happy For You" for free in exchange for a review. This is my honest opinion.
(Also, yes, I didn't paint my toes for this picture. (1) It's the dead of winter, and (2) no time.)
I like to think of myself as a "life long learner". That phrase was first introduced to me in a 100 level education class when I was a freshman at Wheaton College. I have always love learning - and the more I learn the more I realize I have yet to learn. So, when I became a mom a little over a year ago, I knew that there were lots of things I was going to be learning. One area I was surprised that I needed to learn about was friendship. I thought I had the making-and-maintaining-friendships thing down pretty good...but it turns out that there were a few things I needed to learn and re-learn during this past year.
Things I never knew about friendship...
I just finished reading
Women Are Scary: The Totally Awkward Adventure Of Finding Mom Friends by Melanie Dale
. I think it's funny that I have read two different friendship books so close together (the other was
Heart Sisters
), because it gives me a chance to compare them. If
Heart Sisters
was a guide to deepening your friendships, I think this would be more of a guide to forming friendships. Dale takes you through that awkward first phase when you know nothing about each other with humorous tips on how to take your "mom dating" friendships to the next level.
I think the subtitle does describe some of my feelings about this book pretty well - I felt like much of it was awkward. Dale uses a dating, first-base, second-base, etc. metaphor to describe the different stages of forming friendships with other moms. That was just an awkward comparison to me to start with, and Dale's sense of humor thrives on awkward, so the awkwardness was just emphasized. If you like that kind of humor, you probably would love this book. For me, I thought the dating comparisons bordered on inappropriate at times, especially in today's world where references to homosexuality abound. She wasn't suggesting anything of the sort in the actual meat of this book, but that's why I found it hard to relax and enjoy reading it. Plus, I'm just not a potty-humor kind of person, and those jokes are prevalent. Dale self-identifies as "gross", so you can get an idea of some of the humor.
That said, I did think a lot of the situations and movie references in the book were funny! I thought there were many useful tips and inspirations for making friends scattered throughout, as well as just commonsense advice about how to handle certain difficult situations with friends. Her stories were hilarious, and if you have ever had an awkward friendship moment, you can read this book and know you are not alone. It made me think about and appreciate the friends I have who have stuck with me through all these stages, and it was good inspiration to put the effort in with some ladies I haven't known as long. I'm not sure I would necessarily recommend this book just because of some of the humor, but it kept me interested and I did enjoy it.
Note: I received a copy of this book for free from BookLook in exchange for this review - this is my honest opinion.
Do you have one of those friends who will always stand by you - who you just know will be a friend all your life because you have gone through the ups and downs together? Someone who will challenge you, tell you the truth in love, and be the first one to offer help when you need it?
Natalie Chambers Snapp calls this kinds of friends "heart sisters" in her book by the same name. I think most people are lucky to have one or two of those kinds of friends in their lifetime, but you can greatly increase your chance of having a "heart sister" if you learn how to be one first. Snapp's book is perfect for just that.
Heart Sisters
isn't so much about making friends as it is about recognizing the really good ones when you have them, and learning to be one yourself. Snap covers all the characteristics of a "heart sister", things heart sisters do and don't do. She talks about walking through conflict with heart sisters. She talks about forgiveness, and she talks about how to train our daughters to be good friends as well.
Snapp's heart for changing the culture of female friendships to be a culture of encouragement was very clear throughout this book, and I appreciated so much of her advice! I especially appreciated everything she had to say about conflict and forgiveness, which were major themes throughout the book. I think she focused on these so much because in order to be a good heart sister, you need to know how to deal with difficult or hurtful situations when they arise - and if you handle them poorly you can lose any chance you had at forming that close friendship that might have been possible. I appreciated a lot of her advice on conflict resolution between friends, because though I've had to walk through it like so many women, I am not sure I have ever really read a book or article about it, and Snapp offers sound biblical wisdom on these subjects, and several others.
If you are looking for advice on how to form friendships, Heart Sisters is probably not quite the book you are looking for - but if you would like to deepen the friendships that you already have, this is the perfect book to read!
Note: I received this book for free from Litfuse Publicity in exchange for a review. This is my honest opinion.
The last couple months have been hard.
While we have had so many happy things to celebrate - like expecting our fourth child, and all the joy that comes with that - it seems that in every other area, things have just come crashing down. Life has been crazy, and up in the air, and messy, and stressful. I have just been powering through, but when I stop long enough to think about my emotions, I usually end up having a meltdown. Even a meltdown toward someone, which I am not proud of.
I wish I could just spill my guts and tell you everything that has been going on, because I love being transparent with you guys - you all always have such wonderful words of encouragement, and I so love that. But I feel that a couple of the situations, though they involve me, also largely involve the stories of others, and I'm not here to share their stories, just my own. Another situation, which I could share since it mainly involves me, is still touchy, and not something I feel quite at liberty to share yet. Let's just say that God is changing and rearranging, and growing me right now. And like growing pains, sometimes it just hurts.
It is ironic, because a couple months ago I sat at this same computer, and pounded out a little blurb for our local MOPS newsletter about encouraging other moms - and about how sometimes you need to think outside the box. We all know those moms who always seem to be in a rush, who are ready to tell you the truth when you ask how they are doing, and who you always think of first when someone asks you to reach out to someone who needs encouragement. You might know that woman who is obviously going through something big and painful, and it is so easy to recognize the need and reach out to those people. And by all means, you should! They do need encouragement, and you probably thought of them for a reason.
That said, I think it's important to remember that the truth is, everyone needs encouragement sometimes. Even those women who always arrive places on time, who seem to juggle multiple projects and kids effortlessly, and who are always dressed as if they are heading out the door to a photo shoot. Not that I am necessarily in all those categories. My close friends and family specifically can tell you that sometimes I am a mess, but I know from personal experience, as a person who likes to stay positive, that sometimes people overlook those who seem to have it all together.
But you don't see what happens when that person goes home. You can't see into their minds in the dark moments. Trust me, everyone needs encouragement sometimes - and even if you don't catch them at their most dire time, I haven't met a person yet who will reject a word from the heart that is meant to encourage. And if they do, then the shame should be on them.
Though I think I have hidden everything admirably (or not so admirably) well, and those who do know the whole story have been such a comfort, there have also been moments when I have received encouragement from people who I suspect had no idea I was having a rough time. I don't even know that they knew they were encouraging me. But those little gestures do a lot to soothe a heart that is hurting. Don't underestimate the power of small kindnesses.
So I wanted to share all this right now to say that you should keep your minds and hearts open when the Lord gives you the tiniest little nudge or wondering about someone you know. I suspect there are many, many people around us who are dealing with surprising and difficult struggles, and no one knows except God. So when He tries to pass the information on to you with His still, small voice . . . listen. I also know from personal experience that I have missed chances to encourage others, unknowingly right when they needed it, and I wish I could do it over.
The other day we went to pick up our van from the shop. This year, December seems to be the month for things to break. Both of our cars have broken down, Derek's computer crashed, my iPad died a sudden death, and Harvey had a horrible ear infection that resulted in his needing surgery. Then everyone got sick right before Christmas, but that is another story for another day.
Anyway, Derek jumped out of the car to get the keys to our van and walked around the corner, but in the next instant he was back, his phone pressed to his ear. He waved at me from the front of our car, pointed to his phone, and mouthed something to me.
And just like that, Derek got another job! We are starting this New Year with Derek no longer unemployed! I didn't want to say anything until the official paperwork went through, and Derek got the job offer in print a few days before Christmas!
We feel so blessed right now. The Lord has taken care of us and helped us make ends meet during the last few weeks, and now Derek will start his new job exactly two weeks after the last of his unused vacation pay comes in! His new job will be as an accountant with the state, and it sounds like it is going to be a great fit.
I can't even explain how loved we have felt over the last few weeks. From my mom buying us grocery, to my sister helping us with some expenses, to a mysterious person paying the fees for my spring semester of MOPS, I have never felt so . . . seen. Like people care about our family enough to see where we are and meet the needs we had without our even needing to ask. I totally broke down and cried the other day, just because it is a good feeling - to be seen.
I want to thank you all for your encouraging words and prayers since I posted about our situation on the blog. Sometimes I wonder if I should share some things, but I am so glad I did, because everyone's support has meant the world to me.
I just want say that through this short (Praise the Lord!) time, you all have inspired me to make sure that I am looking around me for those who might need encouragement. Sometimes people try to hold it together when they are really incredibly worried and stressed, so you might not even realize someone needs kind words or a little help until you offer it. Even if someone doesn't let on, those little gestures of love you give to someone have the power to turn a bad day into a knowledge that they are cared for - that someone sees them. That is being the hands and feet of Jesus to those around you - a reminder of His love to those who know Him, and a glimpse of His grace to those who haven't met Him yet. And that is a beautiful thing.
(These grasses are gone now, but they were really pretty while they were here last summer.)
I'm tempted to break out in a verse of "
Breaking Up Is Hard To Do
", but I haven't had a friendship "break up" since elementary school. Friendships don't usually end that way. In my experience, it's always been more of a slow fade.
I used to be the type to try to stop this as soon as I saw it start. I hate the thought of losing friends, drifting away from people, and I never wanted the fault to fall on me. If I saw it fading, I'd make sure I did everything I could to let the person know I still wanted to be friends. Sometimes the friendship died anyway, but it was never on my conscience. I never wanted to look back and wonder if I should have tried harder.
In recent years I've changed my mind about this a little bit though. Certainly there are a lot of friendships that are worth saving, or sometimes friendships just fade during certain life seasons only to come back later. But over the years I've started to learn that there are some friendships that I'm better off letting go.
This is really hard for me to do. It goes against my nature. I try really hard to be a good friend, and just letting someone go doesn't seem like it fits in with good friendship skills, but I've realized more and more that not everyone is like me. Some people don't care about being a good friend. Some people don't know how to be a good friend. Maybe they are busy with their own lives, maybe they never had good friendship skills modeled for them. Either way I've realized I can't be the only one who cares.
Recently I was struggling with this, wondering why certain friendships of mine over the years have ended or gone stale. I would go over everything that happened toward the end, trying to figure out if I said something or did something that might have offended the person. Wondering if I should have handled this or that better. Wondering if it was me who had dropped the ball.
Then a couple weeks ago a dear friend wrote me a note, out of the blue, just thanking me for always being there for her, for loving her through the tough spots and not judging her (which is ironic, because I've thought the same thing about her actions toward me over the years). It made me want to cry, because she couldn't even have known how much I needed to hear those words right then.
Shortly after I randomly turned the radio to a Christian station, and a speaker was talking about letting go of toxic friendships. The timing was interesting, and I somehow knew the Lord was trying to tell me something.
As I listened my eyes opened up, and I realized what kind of friends I really want. I want friends like the one I have who wrote me that note. I want friends who make me feel loved and accepted even with all my flaws. Friends who I know will be there for me through the tough times, friends who will forgive me when I make stupid mistakes, friends who will overlook the little things. Friends who not only love when I call or write to them, but who reciprocate and reach out to me too. You may not have talked to them for months, but you can get together again and feel like nothing has changed.
Those are the friends who stay. Those are the friends who are worth keeping. I have several friends like that - and what a blessing they are in my life! To have multiple women in my life that are these kind of friends to me - how can I ask for anything more than that? I am blessed.
On the other hand, friends that always make me wonder if I did something wrong, friends who don't call me back, friends who always seem to have an agenda, friends who are too busy (or just don't care enough) to make the effort to keep in touch - those friendships are exhausting. They aren't edifying, they suck the energy right out of me. They don't make me focus on God, they don't make me focus on things that are really important. If anything the constant effort and drama that they require distracts me from my walk with the Lord and from the good relationships in my life. I think this second type of friendship qualifies as toxic, and these are not the kind of friendships I want. They are the kind that need letting go.
The Lord showed me that sometimes it can be the right thing to do. When I accepted that, it turned out that letting go wasn't as hard as I thought.
I think all of us have at some point received unsolicited advice. It kind of goes along with being a person.
Most people love to give their advice on anything and everything, sometimes whether it is asked for or not. This is true for all life stages, I think, but it reaches a whole other level when you become a mom. Suddenly you are a target for people to shoot their advice at and everyone wants to take a shot, from the lady in the grocery store, to the brand-new father who is catering your family reunion, to the single girl who isn't anywhere near being a mother (not that I speak from personal experience or anything).
I've heard from a lot of people who hate getting advice from others when they weren't asking for it - and truth be told, I've had my moments where I have hated it too. But over the years I've learned a few things, and the unsolicited advice doesn't bother me as much anymore. Here are the reasons why.


1. I realize people care about me and are just trying to help.

Sometimes I decide to talk about a problem or a struggle with someone just because I want to talk about it. And when they start to try to "fix" my problem by giving me advice, there can be that temptation to feel annoyed. But most of the time they are doing this because they hate to see me struggling, and they want to help my sorrows disappear. So they give advice. When you realize they aren't trying to boss you around, they are just trying to help you, it becomes easier to take the advice for the good intent behind it, even if it's not what you were looking for.
2. I realize people are trying to connect with me.

Sometimes people will offer advice because they have been through something similar, and they feel a connection to me. They want to talk about our shared problems or experiences, and sometimes the easiest opening to make that connection or let me know they know what I am going through is to offer a snippet of advice! When this happens, take the bait. Carry through with the conversation and make the connection.
3. I realize people are trying to impress me.

Sometimes people give advice because they are trying to show off their vast knowledge on the subject. This usually happens with acquaintances or new friends and is one of the most annoying kinds of advice to deal with. However, I try to look at it from the other angle - they wouldn't feel the need to "show off" if they didn't think I was someone worth impressing. That's kind of flattering! The best way to deal with this motivation for advice is to say something along the lines of "Wow, that's a really good point, is that what you do/did?" or "Interesting, tell me more", and try to take the conversation more in the direction of personal stories. Then you can share experiences and advice back and forth without feeling like you are being lectured.
4. I realize people aren't necessarily trying to be a know-it-all.

At the same time, I don't assume every time someone tries to give me advice they are trying to show off. That can lead to unnecessary annoyance. The motives behind the advice are more likely one of the first two. I always assume it's one of the first two motives listed here until it becomes obvious that it's motive #3.
5. I realize that any random advice given by strangers who tell me that some insignificant thing that I am doing is wrong is immediately up for dismissal, unless there is imminent danger or something.

Strange people you see in the mall really shouldn't be telling you what to do, unless it's along the lines of "You are blessed, enjoy your life!" (which is probably the most common stranger advice, especially when they see your cute babies). When Wyatt was a month or two old some lady at Joann's told me I was holding him wrong. But actually Wyatt was just trying to look at the lights (he's always loved lights). Annoying? Yes, this is probably the type of advice that is truly annoying with no real redeeming factors. But it's not something to dwell on. Your blood pressure will thank you if you just learn to dismiss it.
6. I realize I don't have to take all the advice given to me.
People can give me all the advice they want, but in the end I pray about it, and I decide what's going to work best for me or my family. I'm not obligated to take any specific advice, especially the advice given by random people at the store. And those who love me are going to support me whatever I decide. That knowledge is freeing and makes the advice less frustrating. I've learned to listen to the advice, to consider it because a multitude of counselors is a good thing, and to have confidence in the final decisions I make.
(Free printable - click on photo to enlarge, then save to your computer.)
7. I realize sometimes that "annoying advice" is just what I need.

This goes back to the week we got back from our honeymoon. Someone who is close to me noticed that I kept correcting parts of the story when Derek was telling about the different things we saw on our trip, and they advised me not to do that and just let Derek tell the story his way. It annoyed me at the time, but two years later I read something that reminded me of that conversation, and I realized that person was right. It was silly of me to keep correcting Derek on things that didn't matter - it was disrespectful and sent the message that Derek was getting everything wrong. I vowed right then to listen to the advice that was given me in the future and try not to be immediately annoyed, because even if I disagreed at the moment the wisdom could become more apparent to me later.
8. I realize that sometimes people are trying to be controlling or manipulative, and in those instances it's okay to respectfully disagree or disregard their "advice".

Some people are controlling. Some people are trying to push their agendas. Some people are insulting you personally and hide their insults behind "advice". I try to give people the benefit of a doubt, but I think if you suspect that this may be the reason behind someone's "advice", you should run their comments by someone you trust. If you feel like someone is being controlling or manipulative, it's okay to respectfully stand your ground and refuse to accept the hurtful words.


How did I come to realize all this? Because I've come face-to-face with the fact that sometimes I am an unsolicited-advice giver! I think everyone is at times without really realizing it. And I know the reasons behind my motivations when I give advice. This has helped me to search out and appreciate more the heart of those who are trying to give me advice - because I think most people are giving advice for pure reasons.
And you know what? I love that. I love that they are interested enough in me and care enough about me as a person to want to help me. I love that they want to connect with me and impress me. I love that I have people in my life who are willing to say the hard stuff because they want me to be "the best me I can be". I've learned when advice is just a different way of looking at things, when someone's advice is something serious that I should prayerfully consider, and when it serves no other purpose but to control or hurt. When I can distinguish that I can react in the appropriate way.
What are some ways you deal with unsolicited advice? Are there any things that have helped you have a more God-honoring perspective when it comes to all the advice-giving?
The other day Wyatt was taking a nap, and I decided to turn on the TV to see what was on.  And for those of you who have been reading for a while, yes, we got cable back!  It was really good to take a break from it for a year, and we probably will take another break in the future - but there is so much going on this year, like the Olympics and the election, and we decided to get cable again for now.
Anyway, I came across this show about women who hide their pregnancies, so I decided to see what it was all about.  But one of the stories stood out.
One of the girls on the show decided to hide her pregnancy because a few months before she had a son that was stillborn.  And when she shared this heartbreaking news on Facebook, hoping for some support, she got a grand total of 6 responses.  Out of 300 Facebook friends.
I found that to be so sad, and I honestly didn't blame her a bit for not wanting to share the happy news of her pregnancy after getting no support from her "friends" on Facebook or in real life.  I'm not sure I would want to share anything for a while after something like that either.
And it got me thinking - is this what the world is coming to?  A place where people can't muster up the energy (or even just the courtesy) to reach outside of Facebook in the face of a tragedy?  Worse than that, that these people couldn't even reach out properly within the confines of Facebook?  I find that so disturbing.
One thing that I dislike about Facebook is the fact that it does promote apathy when it comes to friendships.  It's one of the reasons I took a Facebook break not long ago, and why I limit what I share on it now.  I don't like the thought of someone just checking my Facebook page to see what I've been doing when they could call or e-mail me directly.  If they want to feel like they are interacting with me, the only effort they have to put out is one click on the "Like" button.  
I think it creates a false sense of friendship, one where someone can get all the benefits of knowing what is going on with their "friend" without having to put out any actual effort to find out.  Where they can feel like they are being a "friend" to someone without doing anything but clicking a couple times and hitting a few keys.
Obviously there are exceptions to this, like in the blogging world (all of our interaction is online by necessity!), or in the case of people who combine Facebook interaction with real life interaction, which I think is good.  
But it is not fine to see something so tragic happen to your friend and comment on Facebook but never follow up with them in real life to see how they are doing.  It is not fine to see an announcement of something so tragic and be so lazy in your friendship that you can't even take the time to type out an "I'm so sorry."  
That is not okay.  That is not a friendship.  And it frustrates me that someone could have the nerve to call themselves a friend to someone when they can't even be there, in the flesh, when they are needed most.
At the end of the show this girl reconnects with her friends, tells them the truth, and it appears that these friendships are on the road to healing after that.  And I'm sure they probably did reach some level of trust again.  But I don't think those people can ever reach the level in their friendship with this girl that they could have reached if they had just been there for her in the face of tragedy.  They've forever missed that chance. And that is sad.
I guess I say all this to remind you (and me) to take the time to be an outside-of-Facebook friend to someone this week.  Because the people who can reach outside of social media to touch someone else are the ones that are the true gems in the midst of all the people that social networks call our "friends".  
I don't want to just be a digital version of someone's "friend".  I want to be a supportive-on-social-media-and-in-real-life, all-in, gem of a friend to someone.  
I want to be a friend worth having.
My final tip would be do know when it's time to let someone go.
This "tip" is less on friendship itself, and more on keeping your sanity and dignity when a friendship is just not working.
You should not be the only person making an effort. You should not have to deal with repeated backstabbing. You should not have to deal with repeated insulting or insensitive comments or actions on the part of your "friend". Some people are not good friends, and will never be good friends. Some people forget how to be good friends. You do not have to keep trying to be friends with someone who is repeatedly hurting you, intentionally or neglectfully.
Sometimes you need to let them go.
It doesn't mean you aren't being a good friend. It doesn't mean you can't still love them as we are called to love others in God's Word. It just means you have self-respect. You shouldn't have to "beg" to be someone's friend when they are making no effort in the friendship. You don't have to keep subjecting yourself to pain if your "friend" repeatedly does hurtful things. You shouldn't do that to yourself.
These are not things that friends do. Move on, and invest in some healthy friendships. Invest in those who care about you and who want to be friends with you too.
Those are the friendships that will last, and those are the friendships you want.
When do you know that it's time to let a friendship go?
------------------------------
I've had such a fun time doing this series on Friendship, and reading all of the posts you guys have written as well!  I feel like there is so much more I could say on the subject (and I'm sure so much more you could say too).  Who knows, I might write more on friendship in the future and "add" it to the series.
If you all still have something you want to share about friendship, you have until the end of this week to add your link!  Thank you to everyone who decided to link-up – so many wise tidbits from all you ladies.  I enjoyed reading every one of your posts!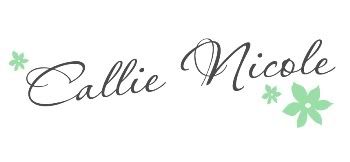 Other posts (of mine) in this series:
Starting A Friendship

Making Conversation

Maintenance Of Friendship

Life Changes And Friends

Parties - Just Go

Reasons Not To Gossip
When I started this series on friendship, I knew that one thing I wanted to cover was gossip.
Up until recent years, I didn't have that much experience with gossip – maybe it's partially because I was homeschooled, and not all of my friends were in the same circles – and that cuts down on a lot of the opportunity to gossip. This was actually a pretty big blessing, because it made those growing up years so much more bearable.
But as I've grown older, gotten involved in a bigger church, and met more friends who all seem to know each other, I've noticed it more and more, and it becomes more and more of a temptation for me as well. But it has also become more apparent to me why this is such a big problem, and why it should be avoided for the sake of my friendships.
Maybe we should start with a definition.
I like that definition, because I think it makes it clear not only what gossip is, but also what it is not. If someone's name comes up in a conversation and the conversation quickly turns to everything that's going on in that person's life? That would be gossip, and it's especially bad when the life occurrences that are mentioned happen to be more personal. If it turns to what this person supposedly said to another person? That would be gossip too.
But if a person's name comes up and the conversation turns to what a sweet, creative, smart, fill-in-the-blank-in-a-positive-way kind of person they are? If the conversation turns to how good they are at their job, how cute their kid is, how nicely their house is decorated? If you haven't seen the person in forever and you ask how they are doing? I don't think that qualifies, because it's not idle, it's not rumor, and it's not too much information.
To me, when someone is gossiping about someone the conversation will have one or more of these characteristics: it will be negative, it will nosy, or it will unnecessary/not useful. And it may be unconfirmed or untruthful (though that's not a requirement).
So now that I've clarified a bit about what I'm talking about when I refer to gossip, I think there are a lot of reasons to avoid it.
Gossip separates close friends (Proverbs 16:28).
Julie recently wrote about a story that really illustrates this well. When you know one of your friends has been talking about you behind your back, it's inevitably going to form distance in your relationship. If you value your friends, you won't talk about their business to other people, especially not in a negative way. You can't be close friends with someone that you don't trust. Which brings us to the next point . . .
Gossip makes you an untrustworthy person (Proverbs 11:13).
I'm not going to trust someone with my personal business if I know they're just going to pass it on to someone else the first chance they get. Unfortunately I have known a few people like this. One of them (who is no one who reads this blog, so don't think it's you!) is the sweetest person – but I try not to tell her anything that I wouldn't want my entire extended acquaintance to know. Which is a pity, because it's sad to have to censor myself with one of my friends like that, and it prevents us from getting closer. The others that I know who are this way . . . well, I avoid them all together.
It's going to cause you to miss out on some friendships.
People don't like to be gossiped about. I know I don't. So if I know someone is constantly talking about other people? Well, I'm not going to seek out a friendship with that person, because the next thing you know, she'll be constantly talking about me to other people, and who needs the drama? I don't think it's wrong at all to avoid a gossip this way – it's something Proverbs even tells us to do (20:19).
It's going to hinder your current friendships.
Even if you don't gossip in such a negative way that it hurts your friendships (as I mentioned in my first point), even gossip that seems "harmless" is going to keep you from achieving a level of closeness with your current friendships. I think sometimes certain people might gossip because they think it will bring them closer to the person they are talking to, provide some sort of connection. But that's simply not true. If I know someone likes to talk about other people, it's going to make me think anything I say to them could be passed on to others. And if I think something I say to someone has a good chance of being passed on to someone else, I'm just not going to want to tell that person anything too personal. Gossip keeps friendships stuck on a superficial level.
Spreading lies about others is just as bad as lying about them yourself.
One of the things that might qualify something as gossip is if it's just a rumor, or it's not confirmed as true. You shouldn't spread information about your friends even if it is true, for all the reasons mentioned above, but it's especially damaging to spread words that aren't true. You are participating in lying about other people. That is serious. And even if you didn't start the rumor, do you think the person who is being rumored about is going to make the distinction? I wouldn't. Spreading that rumor is going to have the same negative effects on your friendships that I mentioned above, only they'll be magnified that much more because you not only gossiped, but you gossiped about something that wasn't even true. The level of hurt and distrust just doubled.
You catch a lot more bees with honey than with vinegar.
I changed it to "bees" rather than "flies" because I think it's a lot more flattering!
I already talked about how gossip can cause you to miss out on friendships, or hinder your current friendships. The only exception to this might be with other people who like to gossip, but considering everything I already mentioned, are other gossips really worth being friends with anyway? I think you are going to attract a lot more worthwhile friendships if you always have a good word for your friends, as opposed to constantly gossiping about them and their business. Why wouldn't you want to be friends with someone who looks for every opportunity to encourage her friends or build them up to others (1 Thess. 5:11)? Why wouldn't you want to be that kind of friend? That kind of friend attracts other quality people, and that is the stuff that true friends are made of.
There is one last reason why we should avoid gossip. It doesn't have as much to do with friendship, but it is huge for those of us who are Christians. And it's that gossip is something that displeases God. Just read Proverbs and you'll see so many verses on how damaging a gossip can be. We are told so many times to encourage one another (Heb. 3:13, 2 Cor. 13:11). We are told to mind our own business (1 Thess. 4:11). We are told (in Ecc. 5:3) that many words (I think this would include many words about other people) is one of the marks of a fool (ouch!). There are so many places in the Bible where gossip is condemned and more godly actions are encouraged. So the biggest reason why we should avoid gossip? Because we should want to live our lives in a way that pleases God. And gossip has no part in that.
------------------------------------------------------------------------------------
If you have any thoughts on gossip, or any other friendship tips, comment below or write a post and link-up!
I'd actually especially like to hear about ways that you avoid listening to gossip, since that's not something I covered in this post (and I could use the tips for myself).
Last week is the last week of this link-up, so if you have anything you want to say that's related to friendship, you have until the end of next week to link your posts up below!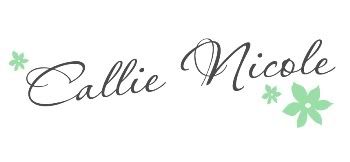 Other posts (of mine) in this series:
Starting A Friendship

Making Conversation

Maintenance Of Friendship

Life Changes And Friends

Parties - Just Go
Do try to go when you are invited to a party.
When I was younger, we listened to Adventures In Odyssey (a radio drama for kids that Focus on the Family produces), and I can never forget this one episode where a somewhat obnoxious kid, Glenn, invites everyone in the school to his birthday party.
And no one comes.
I also vividly remember an episode of Smallville (I didn't even really watch the show, but I remember this), where it shows the villain as a boy. There were presents and cakes and treats everywhere, balloons and streamers and party hats. Then it showed this adolescent boy, sitting alone and looking at all the untouched party paraphernalia. And he was crying. Because no one came. His dad came and talked with him about it, but you could see the hurt had cut deep.
Both of those stories make me want to cry to this day. Obviously these stories weren't real occurrences, but every story has a hint of truth to it, and I know this kind of thing has probably happened to others. My heart is so sensitive to the thought of someone being hurt like that; I hate the thought of someone enduring that kind of rejection.
Maybe it's because there were a few times when I had a party and not many people came. Maybe it's because ever since I saw that show, and that boy with tears in his eyes (even if it was just an actor), I can't bear the thought of that ever being my son going through something like that.
When I think about these stories, I can't help but think that if just one person would come, it would make all the difference in the world.
And I hate the thought of anyone possibly going through such pain when I could prevent it by simply showing up.
If you are invited to a party, go. Unless there is some other event that makes it impossible for you to make it, go. Even if you don't know the person that well. They invited you because they liked you enough to want you to be there.
Just go. Because what if you are the only person that will? You could be that person who makes a world of difference for someone.
And that's pretty special.
--------------------------------------------------------------------
Link-up your friendship-related posts below! And keep in mind that we only have a couple weeks left of the link-up, so if you have been thinking about participating, now's the time.
See this post for more details and ideas
.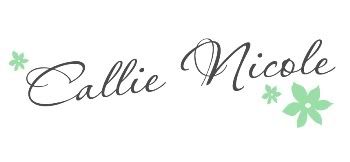 Other posts (of mine) in this series:
Starting A Friendship

Making Conversation

Maintenance Of Friendship

Life Changes And Friends