I was going to post pictures of some of the sewing projects I've been working on lately, but I ran out of time this weekend to take pictures and actually write something up. Normally when I fall behind on writing posts I would just work on it on Monday morning before Wyatt gets up, but it so happens that Wyatt and I have about a million places to go today too. So instead, you all get bullet points! I'll try to get going and post about my projects later this week, or next week though. I'll bold the important things for you skimmers.
On Saturday

we went to my cousin's 16th birthday party

, and then on Sunday

we went to church and then I met this girl in real life

(we first met in blogland through our mutual friend, Danae, and we had a really nice visit). When I actually type that out it doesn't sound like we did a whole lot, but

the weekend actually felt pretty packed

.
I have to admit that some of the time I might normally spend blogging I instead spent reading this book. I'm really enjoying it so far – October Sky is one of my favorite movies, and the book makes me want to watch it again. But now I have to wait until I finish the book!
Remember those

New Year's goals I was forced to make for work

? Well,

I just found out that our whole office is going shopping together in July

, and

my boss is going to give us money for each goal we've completed

to shop with! Ah! So now I'm really trying to get going on my reading and such so I can get all my reward money. I told her that I've already failed on a couple of my on-going goals (I haven't walked with Wyatt every week or cleaned my car every month), but she said that as long as I improve by July I can still count it. So now I'm focused. I used to think that I didn't need outside motivators to get things done, but they sure don't hurt.
Speaking of those goals,

I actually have been drinking more water lately

, and I feel pretty good about it. My secret weapons have been those

water flavoring drops I mentioned before

, and lemons and limes. I love water with lemons and limes, and I tried mint leaves in my water last summer and I loved that too.

I think I need to try a mint leaf/citrus combination though

(and maybe

put it in my own bottles too

, like this):
Doesn't that just make you want to snatch one of those drinks up? I must try this during the summer to help with my "more water" goal.
I finally went on a big grocery shopping trip after slacking on it for a few months. It feels good to have the cupboards stocked.
Over the weekend

I also discovered this website, Design Seeds

– and I went a little crazy with my ideas for color schemes.

My current color scheme is kind of like these citrus tones

, with a little yellow thrown in. I like it, but

I'm just ready to switch it up a little bit

.
Eventually I would like to get a new coffee table set for my living room (the one I have isn't really what I'm going for, I just bought it when we were first married because it was cheap). And then once I have a new coffee table set to warm it up a bit, I think I want to re-do some of the details with this asparagus color scheme:
You like? I really like these colors together, and this scheme would go with my couch.
I could go on, but

I'll end there

. It's Sunday night and

the hubs and I are getting ready to watch this movie

:
Yes, we watch kid movies. They are usually our favorites, actually. I liked the other two, so I'm hoping this one is good too.
Happy Monday!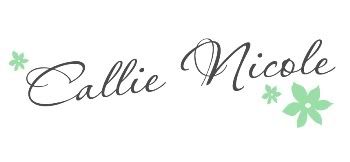 P.S. Remember those polls I did last summer to get to know my readers better? Well,
I have decided to re-instate the weekly and/or biweekly reader polls
. It was fun for me to get to know more about you, and summer seems to be a better time for me to do these! Check out the new one in my sidebar and pick the answer that best describes you! The poll ends next Monday, and I'll post the results here soon.
Last night I was seriously lacking in blogging inspiration. I had no idea what to post this morning, and we have two doctor's appointments today, so I knew if something was going to get posted, I better come up with an idea fast.
I told Derek that I had nothing to post, and asked if he had any ideas. He thought for a second and then said "If Spiderman and Superman were to have a duel, who would win?"
So I'm taking that and running with it.
To be honest, I actually like Spiderman better. I think it's because of the movies - I always have a thing for nerdy underdogs, and that's how Peter Parker is. I'm sorry, but even with the whole Clark Kent persona, Superman just never struck me as particularly nerdy. I like nerds. Maybe because I am one.
And Spiderman's outfit is cooler, with the webs and everything. Just saying.
Derek disagrees with me. He likes Superman better, because Superman was his favorite childhood superhero.
Nothing against you, Superman - you are the all-American superhero, and I like you just fine. I just like Spiderman's alter-ego a little better.
But, all favoritism aside, we both agree that Superman would win. Spiderman can throw webs, and jump really far, and he's super strong. But Superman is especially super strong, and he can fly. I'm sorry, Spiderman, but how can anyone really compete with flying? I don't know.
Even though I think Superman would win, I'm still secretly rooting for you, Spiderman.
Who do you think would win, and who would you cheer for?
I have a confession.
The past several weeks, I've spent an unusual amount of time watching TV. Between my modified bedrest before Wyatt was born, the lazy week and a half after he came home (with lots of newborn naps), and an infection that left me with a fever and very little energy last week . . . Redbox has been a good friend.
There were a couple movies that we watched over the last couple weeks that pleasantly surprised me.
Knight And Day
I wasn't really aware of the plot of this movie before we rented it, but Derek and I like action movies, so we thought we'd give it a shot.
There was some language that I did not appreciate, but this movie stood out to me because it wasn't a typical action movie - it was really funny! The personality of the agent in the movie was very humorous. Derek and I found ourselves laughing quite a bit, and overall it was very clean for a PG-13 movie.
You Again
I wasn't expecting alot from this movie, but for some reason I was curious to see it. I figured it was going to be one of those movies with the arch-enemies doing awful things to each other, and not much of a plot besides that, as in Bride Wars (that movie disappointed me).
It was much better than that. The main characters did do some awful things to each other, but it wasn't overkill, and it wasn't the main premise of the movie - it fit into the story line, and in the end everyone makes up and gets along. I love happy endings, and movies that leave me feeling good, and this one did, so it was a winner to me!
Has anyone else seen any movies lately that surprised them (in a good way)?
Images from
IMDB.com
.
Am I the only one who was totally unaware that
The Voyage of the Dawn Treader
is coming out this December 10th? I saw a preview for it on TV the other day, and I can't wait to see it! How exciting.
The Voyage Of The Dawn Treader
was always one of my favorite books in the Narnia series - maybe because it was so fantastical, and I loved seeing what would occur on the next island they sailed to. Plus the sweet water near the end of the world was totally fascinating to me. And I love Eustace's transformation through the book.
If any of you have never read the
Chronicles of Narnia
, you are missing out. Seriously.
I'm really looking forward to the movie! Maybe I can talk my family into seeing it on opening weekend . . .
P.S.
Urgent:
Please read
this post
and
pray
for this girl who's scheduled for an abortion today, that she'd change her mind. Maybe it's just because I'm pregnant, but she and her babies have really been on my heart since I read about her in that post yesterday.
Image from
Google Images
.
Fettuccine Noodles . . .
+ Chicken . . .
+ Homemade Alfredo Sauce (which is alot easier to make than I thought - here is the
Homemade Alfredo Sauce
recipe I used) . . .
= Chicken Alfredo
Chicken Alfredo . . .
+ Handsome Husband
+ Good Movie
= Great Night Together
Derek and I are movie buffs. That's one of the things that we like to do together - go to the movies. At the same time we're rather picky about the movies that we go to see - we won't see just anything. We actually like kid's movies best most of the time, but we enjoy action too. And I like a good, clean chick flick. So here's my take on some of the movies that we saw in 2009.
On The "To Buy" List
:
Up
- Probably my new favorite Pixar film - I loved it! It was sweet and funny. Derek liked it a lot too - this is probably our number one movie of the year.
Race to Witch Mountain
- Good, clean movie. If you like aliens and suspense (which I do), you would like this one. I wouldn't let young kids see it though, because it's a little tense in places.
Julie and Julia
- I really liked it! A little profanity and crude language, but the story was cute. I like cooking and blogging, and this movie combined both of those things. I also that Meryl Streep did a great job as Julia Child, and I like Amy Adams, so it was up there on the list for me. See my review "
Julie and Julia
".
Fireproof
- I know this came out last year, but we bought it this year, and it's a great movie, so it's making the list anyway. Great for a date night, and a marriage builder. See my review "
Fireproof Review (And Derek Got A Job!)
".
Transformers 2
- We love Transformers. Not for kids, some profanity and other stuff. They are good pro-military movies though, and we appreciate that. I'm sure we'll be buying this one.
Marley and Me
- This came out last year, but my sister and I saw it this year. I liked it a lot, but it made me want to cry. Not a kid's movie. But it really makes me appreciate my dogs, and it keeps me from getting too mad at Harvey when he chews things up. See my review "
Just Lovin' On My Dogs
".
Liked It; Might Buy It, Might Not
:
Star Trek
- I'm a borderline Trekkie, so I liked it. There was one line in the movie, a joke about bestiality, that I did not appreciate, and one suggested sex scene. Those things mar it and keep it from being a great movie.
Terminator 4
- Probably one of the best of the Terminators, in my opinion, but if you didn't like the other ones you wouldn't like this one.
Night at the Museum 2
- Liked it a lot, and we'll probably buy it, but maybe a little too much Egyptian spirituality stuff. But very funny - we'll probably buy it.
G-force
- Just a cute kid movie. We liked it pretty well.
Eh, Could Take It Or Leave It
:
X-Men Origins: Wolverine
- Definitely a guy movie, but I liked it alright. It's a continuation of the other X-men movies, which we have, so we might get it.
GI Joe
- Really,
really
, a guy's movie. Lots of action, but I didn't like the girl at all. I don't care if she was under the influence of some weird technical thing, she did some pretty bad stuff. And at the end he just pretended she didn't do anything, and oh, how unfair that she's in jail now. Derek liked it (he's a guy, after all), but as a girl, it was just alright.
Inkheart
- I kind of liked it, but it was pretty scary. Once again, not for kids.
Didn't Like Them
:
A Christmas Carol
- Now, this one was
okay
, but it is definitely not for kids. They added a lot of gruesome, scary things that I thought were completely unnecessary, so it kind of ruined it for me. Just okay, and it was cool to watch it in 3D, but not our favorite version of A Christmas Carol.
The Tale of Despereaux
- This came out late last year, but we saw it in 2009. Didn't like it at all. The morals were pretty messed up - basically everyone kept doing everyone else wrong, then they summed it up at the end by saying that all their actions were just a natural reaction of being hurt themselves. Totally excused and passed the blame for all the wrongs committed in the movie - I wouldn't let my kids see it.
The Box
- The premise is that a woman receives a box with a button - if she pushes the button she'll get a million dollars, but someone in the world will die.
I thought this movie would be along the lines of Signs or The Village or the Joker in The Dark Knight, where it was some maniac criminal or aliens playing a sick game with humans, but in the end they would catch them or kill them.
Not that way at all. It was actually very spiritual and bizarre, and they never did say who was giving out the boxes - but from a Christians perspective it seemed demonic. I was wishing I had done a little more research on it, and Derek and I were both wishing we had just left the theater when it started getting weird.
I kept thinking they'd figure it all out in the end, and that's why we stayed. But the end does not justify it at all - in fact the end makes the entire movie even more dark, demonic-feeling, and depressing. We should have just left the theater.
Lesson learned - if you feel funny about the way the movie is going, it's probably the Holy Spirit telling you it's not right, and you should just leave.
Movies I Didn't See, But I'd Like To
:
The Blind Side
- Heard it was really good, and I really want to see it.
The Princess and the Frog
- In the true spirit of the old Disney animated films - I've got to see this one!
Alvin and the Chipmunks 2
- We love Alvin and the Chipmunks! Derek and I are both excited to go see this one - we're thinking we might see it on New Year's Day.
Amelia
- About Amelia Earhart. I might like to see it - I like historical movies like that.
Time Traveler's Wife
- I'm rather intrigued, but I don't know if it's clean or not. I have to do more research.
Surrogates
- Derek saw it with my mom and grandma. Again, I'm kind of intrigued, but I don't know how it will be. They did say it promoted marriage, which is always good to see.
So there's my list. By our movie experiences this year, we learned that we mostly like kid's movies, if it's just rated PG-13 for violence we'll probably like it, if we aren't liking the direction of the movie just get a refund, and
Plugged In Online movie reviews
are usually right on when it comes to PG-13 movies, and their reviews are always thorough, though I disagree with them sometimes on the kid's movies.
,
Thursday night was our last night of "vacation" before Derek had to go back to work on Friday. So I said we should go out to a movie, and he agreed. Of course, I had a specific movie in mind - I've been wanting to see Julie and Julia! What blogger wouldn't want to see that movie? Especially a female blogger. I've been telling Derek about it for a while now, so he said he'd take me to see it on Thursday. (This picture is of me in front of Julia Child's kitchen at the Smithsonian, by the way.)
I was quite pleased - even though it's rated PG-13, which can be iffy, it was pretty clean - a little bit of language, but overall pretty good.
In case you don't know, the story is about a thirty year old woman who is feeling left behind, like she needs to have a direction. So she gets the idea to cook her way through Julia Child's cookbook and write a blog about it. The movie is about her experience cooking and blogging, and also includes flashbacks to Julia Child's life. The comparisons were obvious - they both needed a direction, something to do that seemed worthwhile, and their experiences with learning to cook both eventually make them famous.
I loved how they portrayed Julia Child - Meryl Streep played Julia, and she did a good job! Julia was portrayed as a cheerful woman who you couldn't help but like, and it made me almost wish I had known her. At one point she gets together with her sister after a long time apart, and their reunion cracked me up! You have to see the movie.
I also related to Julie Powell, the woman who decided to go through the cookbook and write a blog about it. The way they portrayed the journey of blogging was especially amusing, and only those of us who blog can fully understand some of it. Like the excitement of your first comment! Remember that? Or, on a more serious note, the way that blogging can sometimes lead to a narcissistic attitude, because let's face it, we're writing about ourselves. Your blog is all you, all the time; your thoughts, your experiences, your life out there for others to read about. Anyone else struggle with this? I know I do - I have to remind myself that everything is not about me, and guard myself against the selfishness that sometimes comes with blogging. At one point in the movie Julie and her husband get in a fight about how since she started blogging everything is all about her and her readers - and it shouldn't be that way. It's a delicate balance, and I'm warning you right now, if this blog ever threatens my relationship with my husband or family, I'll be gone. Or at least taking an extended break to get my priorities straight.
Finally, one of the biggest ways this movie affected me was that it made me think about my own life. I feel a little direction-less myself right now, like I'm stuck between life goals. I've finished school and am working as a dental hygienist - life goal number one accomplished. The next life goal is to have kids and raise a family, but we aren't quite ready to start that phase yet. So I'm stuck here in the in-between, where I no longer have education as a goal (I wouldn't mind going back to school, because I love academia, but money is the problem with that right now - it may be a future goal), and I'm not ready to start on the next life goal (kiddos) yet. When I was in school it gave me something to do, a purpose and goal, and I know when I have kids that will give me a great purpose. And I want to be a mom with all my heart - I think that's one of the greatest goals I can have in life, but I can't start that one yet.
What about in the in-between? Do I have to wait until I have kids to fill up my spare time? We aren't planning on having kids for another year or two, and I realized that there is absolutely no reason for me not to do some of those things on my "One Hundred Things To Do Before I Die" list. In fact, this is probably a better time for me to do some of those things, to develop some skill or get a hobby.
The movie made me realize that I would like to have a hobby, something I can enjoy doing and that will help me prevent the internet and TV from "stealing my time" as my mom says (I don't know about you, but the internet or TV is where I go when I'm bored - it would be good to have some other activity to do that will give me something to show for it in the end). The movie has inspired me to get involved with something that will give me something to work toward until the next big phase of my life - something that will help me develop a skill, something I enjoy that can fill my spare time.
Like Julia Child, I'll probably have to go through a few tries before I find just the right thing. But I'm starting today. I always tell myself that maybe someday when I'm retired and have alot of spare time I'll pick up painting again. In fact it's on my "Hundred Things" list - "Do another painting". I bet you didn't know I could paint, did you? I took lessons in elementary school, and I have a few paintings that I did at that time, but then I stopped (this is a picture of one of the paintings I did at that time, with the help of my art teacher). But with this barrage of talk about hobbies, I wonder if the Lord is trying to tell me that I can do some of those retirement activities now? Why not? Why wait until I think I'll have more time or money when now isn't a bad time to start? If I wait until the perfect time to do some of these things, the perfect time will probably never come. So here I go on my search for my skill - whatever it will finally be when I find it. I'm going to start out with trying painting again (just don't expect anything as good as this painting at first - it's been a long time, and I was taking lessons then - I have to start from scratch now). In fact, I rented a few "How To" books on oil painting from the library already.
Maybe I'll write a blog about it.
"'Now look here Sir!' He turned, facing up to Faramir with all the courage he could muster. 'Don't you go taking advantage of my master because his servant's no better than a fool. You've spoken very handsome all along, put me off my gaurd, talking of Elves and all. But handsome is as handsome does we say. Now's a chance to show your quality.'"
-Samwise Gamgee speaking in The Two Towers by J. R. R. Tolkien

Have you ever read The Lord of the Rings? The above excerpt from The Two Towers always says something to me, particularly that last line. "Now's a chance to show your quality."

The other night in Bible study we were studying in Philipians, where Paul is talking about sending Timothy to the Philipians. One of the recomendations that Paul mentioned about Timothy was that he had proven worth (Philipians 2:22). That phrase srtuck me and made me think of this part in The Lord of the Rings.

There is something about the thought of proving our quality that appeals to me. It somehow seems noble to try to act in such a way that we prove what we are made of. I don't think aspiring to be someone of proven worth is a bad or selfish thing, because it is mentioned in the Bible as a favorable quality in Timothy.

I knew there was a reason I always liked that part of The Lord of the Rings, when Sam challenges Faramir to prove his quality by acting honorably in regards to the Ring. Faramir does indeed pull through and decides to let Sam and Frodo continue on their mission, instead of giving in to the temptation of power and taking the Ring for himself. Faramir was faced with a choice, a choice that would show his quality, and he chose in such a way that proved that he was of a high quality indeed.

Everyday we are faced with choices that will show our quality. Do we choose to do the good that we know is right? Do we choose to act in a way that shows good character and godliness? Do we choose to put others before ourselves, to act in a way that pleases God instead of ourselves?

Let's endeavor to choose in a way that proves our quality to be of the very highest.
For Christmas Derek and I got the movie "Expelled: No Intelligence Allowed!". Derek and I saw this movie when it was in the theaters and it was so good that I decided to buy it when it came out on DVD, so I bought it for one of our Christmas presents to ourselves! We haven't really had a good oppurtunity to watch it together until tonight. It was just as good the second time around.
This movie inspires me, and makes me want to stand up for my views, and help with breaking down that "wall" in academia which is discussed in the movie (you know, the one that stands between the acceptable "scientific" theory of evolution, and non-acceptable but still valid alternative theories, such as intelligent design). Re-watching this movie reminded me of a review I wrote after we saw it in the theaters the first time; however, for some reason it never got posted on here. So I thought I would post it now. For those of you who have never seen "Expelled", I think it's definitely worth your time; certainly on my "must-see" list.
Saturday, April 19, 2008

I saw the movie "Expelled: No Intelligence Allowed!" with Ben Stein last night, and it was excellent! If you care about preserving our freedom of speech and academics in America (which any of you who are Americans should care about), then you should really see this movie!

I thought the documentary did an excellent job of bringing to the viewer's attention some of the inadequacies of the theory of evolution and how scientists are being denied the right of expressing their doubts or exploring any alternative views (specifically intelligent design) for fear of losing their jobs. The suppression of these scientists is only hurting America and those of us who live here, because brilliant scientists are being prevented from performing their research or teaching at our universities, simply because some evolutionists are afraid of a little competition for their theory. However, competition is the catalyst of progress, which is being stunted right now because many brilliant scientists are being prevented from exploring certain scientific possibilities.

This film also touched on the connection between Hitler's atrocities and Darwinism, and included interviews with many evolutionists who pathetically insisted that intelligent design is not compatible with science, one evolutionist even complaining that the theory of intelligent design is just so "boring". These objections are, of course, just excuses to keep theories other than evolution out of the academic system; once again, inhibiting our freedom of speech. Freedom is what our country was based on, and is what makes our country great, and if we care at all about preserving that freedom we need to preserve it at every level, including academic and scientific freedom; this is why this film should be supported.

I'll close my review of "Expelled: No Intelligence Allowed!" by sharing a moment in the film which (to me) was one of the most inspiring. At the end of the interview with Richard Dawkins (a devout atheist), Dawkins stated, in response to one of Ben Stein's questions, that if he were to "run into God" after he died that he would ask Him why He took such pains to hide Himself. Ben Stein's narration then continued to explain that intelligent design scientists do not think that God is hidden, but rather think that we may actually be able to encounter God through science: and what could be more intriguing than that?
The above image is from the
"Expelled!" website
.
A few weeks ago my sister and I had a girl's night and paid a visit to our local dollar theater. We just call it the dollar theater - you really have to pay three dollars and fifty cents to get in. We decided to see "Marley and Me".
I wasn't sure how the movie would be going into it, but I actually found it rather enjoyable. There were a few parts that we could have done without, but it made my sister and I laugh several times. I must warn you though, this review is a bit of a spoiler, and the movie isn't really a kid movie - so don't take your little cousins or nieces and nephews to see it. However, it was an enjoyable movie, and worthy of mention on my blog.
The movie is about a couple who gets married, and the husband decides to buy his wife a dog for her birthday, in hopes of pushing off having kids for a while. They get a "clearance puppy" at a discounted price from the breeder. They quickly realize that he isn't the easiest dog to work with, and label him "the worst dog in the world". Eventually the couple has children and move into different houses; all the while Marley is there, adding stress and laughter to their lives together.
Near the end of the movie you start to see the signs that Marley is getting older; he doesn't run as often as we used to, he struggles up the stairs. I wanted to cry as we neared the point where the family must put Marley to sleep - the husband assures Marley before he dies that even though they always called him the worst dog in the world, he's always been there and he's been a great dog. My eyes teared up when Marley finally slipped away . . .
The reason I decided to post on this movie is because when we saw "Marley and Me" it brought to my mind how much of a blessing our pets really are. Sure, it may not feel like they're much of a blessing when they're having accidents on the floor, or barking while you're trying to take a nap, or waking you up in the middle of the night to be let outside. But I think God gave us dogs as a way to bless us, because dogs are always there to greet you, to cuddle next to you when you've had a hard day, and to make you laugh with their antics. They love you no matter what. I think maybe God knew that sometimes we need a creature that will love us, even when we feel unlovable. It's one of the ways God shows how much
He
loves us.
I think that maybe the pets you have in these first years of marriage are extra-special too, because they are there through your most significant life changes. We got our dog Ralphie when Derek and I were first engaged. We got Quincy shortly after we were married. They are there during this time when Derek and I are still getting used to being married, through all our firsts as a married couple. They'll probably be there as we have children, and continue to be there as our kids grow and learn to love them too. Their aging will serve as a reminder of all we've been through in our lives together.
It will be a terrible, heartbreaking day when Ralphie or Quincy leaves us. Sometimes I wonder if the heartache that I know will come someday will be worth it. But as I consider this, I realize that yes, it will be. Our dogs add so much richness and joy and comfort to our lives while the Lord allows us to have them - they are a huge blessing. No matter how much stress or frustration or heartache they may cause us, the blessing outweighs it all, and "Marley and Me" was a good reminder to just love on your dogs and enjoy every minute with them that you can.
Yesterday we found out that Derek got the job we had been praying for! Praise the Lord! We're really thankful that he got this job; we have been praying that the Lord would allow Derek to get the job the He wanted him to have, so we know this is where we're supposed to be right now. Thank you to all of those who have been praying for us; we greatly appreciate your prayers, and I know they made a difference!
To celebrate Derek and I went out to dinner and a movie, which we haven't been able to do too much lately. We went to see the movie
Fireproof
. Going in to it we weren't quite sure what to expect.
Fireproof
was made by the same church that created the movie
Facing the Giants
, so we figured the message would be good, but I know we each had our worries. One of them was how the acting and effects would be in this movie, and I was a little worried about the subject. I knew a movie about a couple trying to save their marriage would probably turn out good, but I was a little worried that it would be too serious and that the seriousness would make it hard to enjoy.
The movie
Fireproof
is about a couple (Caleb and Katherine) who start out having serious marital problems. They are ready to get a divorce, but Caleb's father challenges him to wait 40 days to try a "Love Dare" in order to attempt to save their marriage. Caleb accepts his father's challenge and start the Love Dare, though Katherine doesn't know about it. In the end they realize their marriage is worth saving. You can go to
http://www.pluggedinonline.com/
for a more thorough review.
It turns out both our worries were unfounded. Maybe the acting/effects still weren't the best if you're going to be picky, but they were greatly improved from the chuch's previous production. The movie also had many jokes and funny situations, and Derek and I found ourselves laughing several times throughout the movie. Even more impressive was the way they worked in the gospel message (I thought it was done very well), and the entire premise was not only interesting to watch, but Derek and I thought the suggestions of the "Love Dare" in the movie could be very useful to apply to our marriage. I think we both compared our own actions to some of the do's and don'ts covered in the movie. When a film can make you laugh and help you improve an area in your life, I think it deserves an A!